Certified Penetration Testing Professional CPENT course
Set your self apart and Advance your career as a Certified Penetration Testing Professional (CPENT). Learn the skills needed at our own pace (iLearn) or with an instructor led online course (iClass).
As a CPENT you'll learn to perform effective penetration test in a business's estate and report security holes for remediation before they're exploited by hacker community.
CPENT course is designed to give hand-on experience with live cyber range to practice cyber threats, attacks and exploits and is taught by certified and industry experienced experts.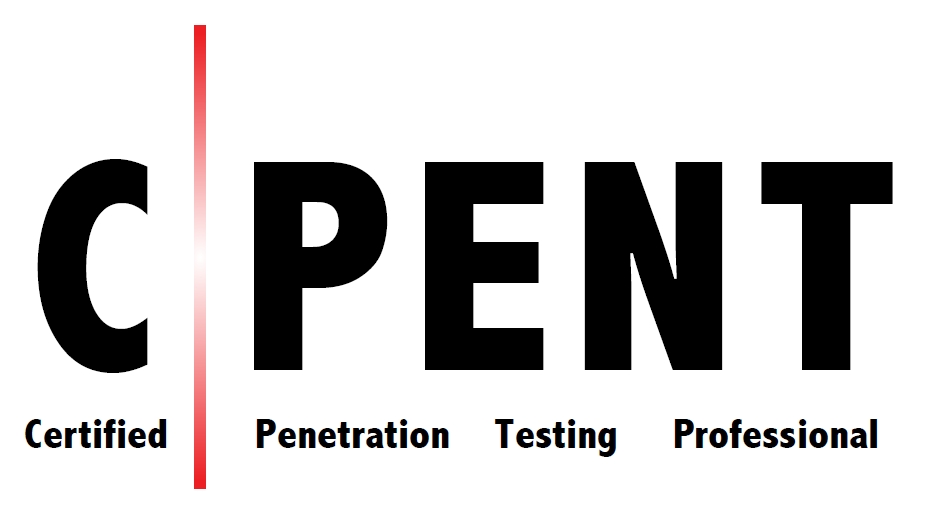 CPENT course – MasterClass iClass – Key Features
› iClass virtual/online class: 4 day live instructor boot camp course
› CPENT Practice Range: Access to labs for 3 months
› Course material: e-courseware for 1 year or Printed courseware (US only)
› CPENT online self paced training videos: 1 year access
› Exam pass guarantee: 1 retake the exam
› Remote protector exam voucher: Take the exam remotely
› EC-Council ATC: Accredited Training Centre of EC-Council
Course date: Self paced online
Course options:
Self paced onlie iLearn
Self-pace online
$2400 USD  
Course dates: Live Instructor Online
Jan 17 – 21, 2022
April 4 – 8, 2022
July 11 – 15, 2022
Oct 2 – 5, 2022
Dec 12 – 16, 2022
TIME: 10am – 6pm EST
Live instructor online 
Instructor: Kevin Cardwell
Course options: MasterClass
CPENT Master Class 
$3499 USD
The CPENT range consists of entire network segments that replicate an enterprise network — this is not a computer game simulation; this is an accurate representation of an enterprise network that will present the latest challenges to the pen tester.
The benefit of hands on learning in a live cyber range is that candidates will encounter multiple layers of network segmentation, and the CPENT course will teach candidates how to navigate these layers, so that once access is gained in one segment, a candidate will know the latest pivoting techniques required to reach the next.
However, that won't be enough on its own as the targets and segments are progressive in nature, so once you get into one machine and or segment, the next one will challenge you even more!
100% mapped with the NICE framework.
100% methodology-based penetration testing program.
Blends both manual and automated penetration testing approaches.
Designed with the most common penetration testing practices offered by the best service providers.
Maps to all major Job Portals. Role Title: Penetration Tester and Security Analyst.
Provides strong reporting writing guidance.
Gives a real-world experience through an Advanced Penetration Testing Range.
Provides candidates with standard Pen test for use in the field.
Certified Penetration Testing Professional CPENT course topics – 14 domains covered
Module   1: Introduction to Penetration Testing
Module   2: Penetration Testing Scoping and Engagement
Module   3: Open Source Intelligence (OSINT)
Module   4: Social Engineering Penetration Testing
Module   5: Network Penetration Testing – External
Module   6: Network Penetration Testing– Internal
Module   7: Network Penetration Testing – Perimeter Devices
Module  8: Web Application Penetration Testing
Module   9: Wireless Penetration Testing
Module 10: IoT Penetration Testing
Module 11: OT/SCADA Penetration Testing
Module 12: Cloud Penetration Testing
Module 13: Binary Analysis and Exploitation
Module 14: Report Writing and Post Testing Actions
Why get CPENT certified?
Global demand for cyber security professionals
Cyber security skills are in high demand with approximately 3MM job vacancies available. Our goal here is to provide cutting edge cyber security skills development for novice as well as professionals that that are needed in the digital economy of today.
You'll learn from out top quality industry experienced instructors, equipped with training labs so you can get to work without wasting time in DIY lab building.
CPENT Maps to the following industry Job Roles
› Cyber Security Forensic Analyst
› Cyber Threat Analyst Tier 2
› Cyber Threat Intelligence Analyst
› Information Security Analyst
› Cyber Security Engineer
› Application Security Analyst
› Cyber Security Assurance Engineer
› Senior Information Assurance/ Security Specialist
› Security Systems Analyst
› Security Operations Center (SOC) Analyst
› Penetration Tester
› Technical Operations Network Engineer
› IT Security Administrator
› Security Engineer
› Information Security Engineer
› Network Security Information Analyst
› Mid Level Penetration›  Tester
› IT Security Analyst III
› Junior Security Operations Center (SOC) Analyst
Certification Path: Where are you in your journey?
Great you're on you way to becoming a CND, CEH and CPENT certified.
The certification paths starts with CND. Next up is CEH. And after it leads towards CPENT certification.

Top 10 reasons to get CEH certified
Here are Top 10 reason get CEH certified (by EC-Council)
Read full article here
Learn more about CEH course here
TRUSTED BY FORTUNE 500 COMPANIES
ACCREDITATIONS, RECOGNITIONS, AND ENDORSEMENTS
EC-Council Accredited Training Centre
We specialize in providing cyber security services, solution, awareness and skills development. Cyber security is our mission.