Certified Network Defender – CND v2 course online
Advance your career in the field of cyber security by learning Certified Network Defender skills completely online.
The Certified Network Defender (CND v2) course covers advanced cyber defense and response topics with hands on training that are used in real world cyber security profession.
Gain extensive knowledge from our live virtual classroom that is taught by certified and industry experienced instructors. CND course is for Individuals that are part of Blue Team or entire Corporate Blue Team looking to enhance their cyber defense skills.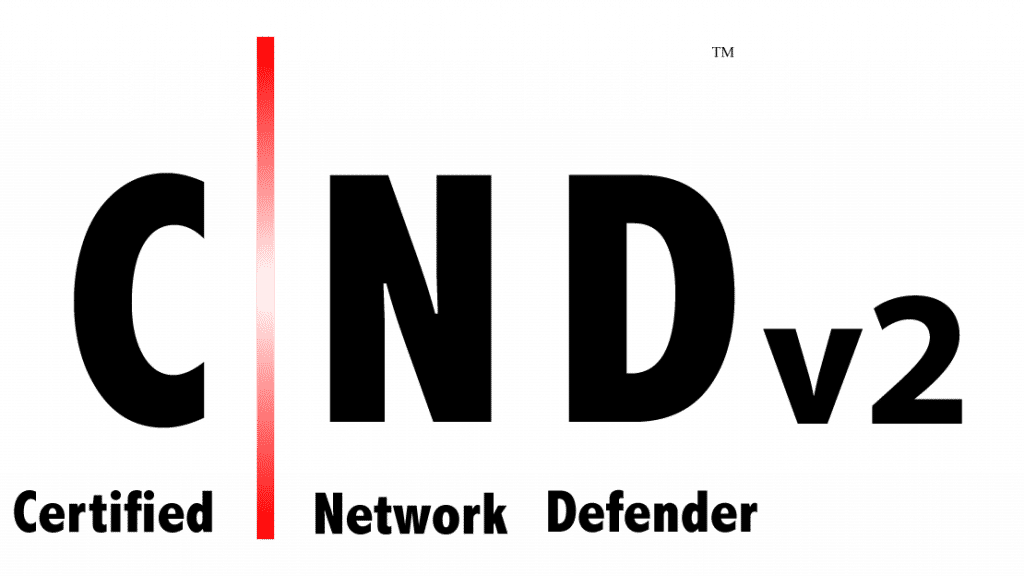 CND course – MasterClass iClass – Key Features
› iClass virtual/online class: 4 day live instructor course
› iLabs: Access to labs for 6 months
› Course material: e-courseware for 1 year
› Exam Pass Guarantee:  You'll pass, but just incase,  1 retake free!
› Remote protector exam voucher: Take the exam remotely
› EC-Council ATC: Accredited Training Centre of EC-Council
› Bonus + EHCS iLearn: Included is Ethical Hacking Core Skills EHCS self paced online learning
CND course topics – 20 domains covered
Module   1: Network Attacks and Defense Strategies
Module   2: Administrative Network Security
Module   3: Technical Network Security
Module   4: Network Perimeter Security
Module   5: Endpoint Security-Windows Systems
Module   6: Endpoint Security-Linux Systems
Module   7: Endpoint Security- Mobile Devices
Module   8: Endpoint Security-IoT Devices
Module   9: Administrative Application Security
Module 10: Data Security
Module 11: Enterprise Virtual Network Security
Module 12: Enterprise Cloud Network Security
Module 13: Enterprise Wireless Network Security
Module 14: Network Traffic Monitoring and Analysis
Module 15: Network Logs Monitoring and Analysis
Module 16: Incident Response and Forensic Investigation
Module 17: Business Continuity and Disaster Recovery
Module 18: Risk Anticipation with Risk Management
Module 19: Threat Assessment with Attack Surface Analysis
Module 20: Threat Prediction with Cyber Threat Intelligence
Why get CND certified?
Global demand for cyber security professionals
Cyber security skills are in high demand with approximately 3MM job vacancies available. Our goal here is to provide cutting edge cyber security skills development for novice as well as professionals that that are needed in the digital economy of today.
You'll learn from out top quality industry experienced instructors, equipped with training labs so you can get to work without wasting time in DIY lab building.
Here's another good reason – Great Salary
Network Security Engineer Salary is shown here (source PayScale). A Professional who completes Network Security program with skills in IT Security & Infrastructure, Switches and Firewall installation and administration and network security management have the potential to earn $66,000 to $112,000 per year. Salary range depends on job profiles and experience. Average earning is $87,000 per year.
OPTION #1:
CND Self pace online course enrollment
Course date:
Self paced 
Course options:
Self paced online iLearn
$2199 USD 
OPTION #2: 
CND Live instructor online course enrollment
Course dates: 
Feb 14 – 18; Time: 10am-6pm EST; Instructor: Kevin King
May 2 – 6; Time: 10am-6pm EST; Instructor: Kevin King
Jun 21 – Jul 21: Time 6pm – 10pm EST (EVENING); Instructor: Eric Reed
Course options:
MasterClass iClass
Inlcudes, CND iClass + EHCS
$3499 USD
Where do you from here?
You're on a great start with CND behind you. Where do you go from here?
Next in the training path CEH course which has Core learning track leading towards a CPENT certification.

Top 10 reasons to get CEH certified
TRUSTED BY FORTUNE 500 COMPANIES
ACCREDITATIONS, RECOGNITIONS, AND ENDORSEMENTS
EC-Council Accredited Training Centre
We specialize in providing cyber security services, solution, awareness and skills development. Cyber security is our mission.